During the colder months, homes that will be unoccupied for long periods of time should be winterized. When a winterized home is to be inspected, it must be dewinterized prior to the inspection.
We guarantee all of our winterizations so long as we BOTH winterize and dewinterize the home.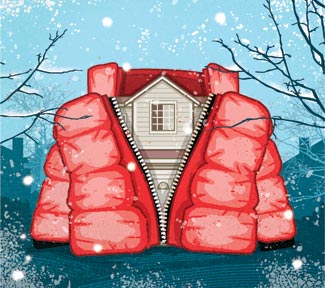 Winterization – price based off number of bathrooms
Air compressors blow water out of pipes.

Antifreeze is placed in all the drain traps.
Water heater is drained.
Water heater is shut off.
Heat is turned down.
Dewinterization – $75.00**
Winterization pricing is based off the number of bathrooms (full and half) in the home.
Click here 
to view our full winterization price sheet and flyer! 
**Price is based off ordering service with an inspection.  Ordering a dewinterization alone without an inspection will result in a higher price.