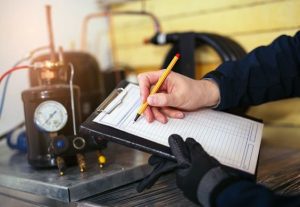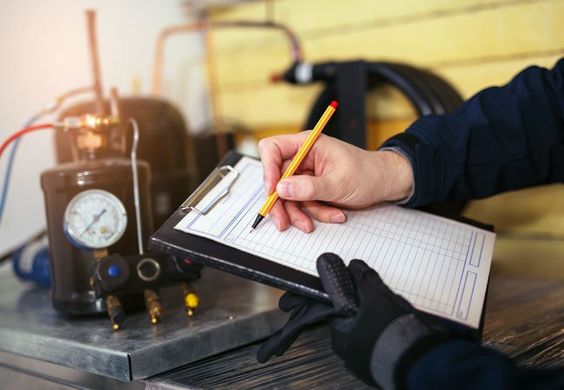 Have your clients ever had a bad experience with their home inspection? Or are you working with new home buyers who are unsure about what a home inspection entails? Home inspections can sometimes be a fear-inducing part of the home inspection process for all parties involved. If undisclosed problems with the house arise during the inspection, it can cause conflict and confusion between buyers and sellers. Giving your client additional information about the home inspection process and what to expect can reduce any anxiety and help everything go more smoothly. 
1. Tell your clients to expect problems to arise during the inspection. We have yet to do an inspection on a home, old or new, that is in perfect condition with no defects or safety hazards. Even if the city inspector already viewed the property, professional home inspections are much more thorough, and critical to making an informed decision about a sale. Many problems we identify are inexpensive and simple to fix, and even the most fear-inducing home inspection finds (like a cracked foundation) don't have to ruin a deal.
2. Inform them about the scope of the inspection. Make sure your client is aware that a home inspection is a visual inspection, and won't reveal every single issue with the home, especially when it comes to things that could be hidden behind walls. It will, however, reveal larger structural issues and safety hazards, and give you general (but thorough) description of the state the property is in. Showing your clients an actual inspection report can give them a better idea of what goes into the inspection and how to read the report. We have a sample home inspection report here that you could show clients who are first-time home buyers or are unsure about what to expect.
3. Encourage your clients to attend at least part of the inspection. Buyers aren't always sure whether they should attend the inspection, and while they don't have to be present for the inspection, it can be very beneficial if they are available. If your clients have a busy schedule, advise them to come for part of the inspection, or about an hour to an hour and a half after the inspection begins. This will give the inspector time to get a solid start while leaving time to talk about any issues or safety hazards he finds. It's a really good idea that you as an agent attend the inspection when your client does to show them that you support them and can ask any questions that the buyer didn't think of. Just don't try to interpret the inspectors' findings in your own words, because you could potentially be liable for conveying any false information to the buyer. 
4. Tell your client to read the inspection report. This may be a no-brainer to you, but some people see this as unnecessary and skip reading the report. Remind your clients to read the inspection report all the way through, and not to simply depend on you to look over it. It's better to catch something on the report early and ask the inspector about it than to wait until it turns into a bigger problem. Some people might find home inspection reports to be difficult to read, and may go to their agent to help clarify things. If you don't understand something or have questions, don't make assumptions and always call the office or the inspector first. 
Home inspections can bring up undisclosed problems with the house, which may cause confusion and panic in a deal. Especially when working with first-time home buyers, preparing your clients for the inspection ahead of time can prevent miscommunication and conflict. You'll look like a pro guiding your clients through the inspection, and they'll remember you for the capable and knowledgeable real estate agent that you are.