Slippery rooftops, rodent-infested crawlspaces, unsafe flooring, unknown toxins…the list of dangers faced daily by inspectors seems endless.
Home inspectors are required to be cautious every time they perform an inspection. If they aren't careful, especially when inspecting tricky rooftops, they could get seriously hurt. According to the World Health Organization, there are more than 164,000 emergency room-treated injuries that are caused by falls from ladders each year. In addition, there are around 300 deaths in the United States each year related to the use of ladders, making the United States the leading country in the world in ladder deaths.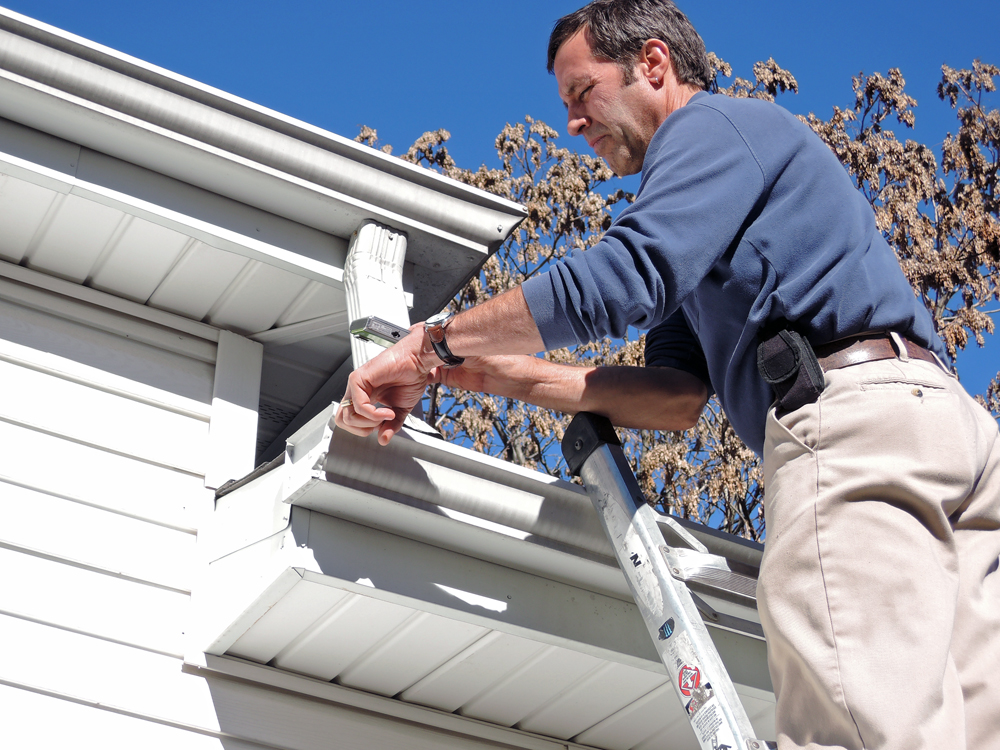 What if there was a safer way to inspect roofs with dangerous and precarious angles other than with the use of ladders?
Drone technology could change the way many companies do business, including the home inspection process. Not only would drones allow for inspectors to get a bird's eye perspective from any angle they could desire, drones could essentially reduce the amount of ladder-related injuries incurred on the job. Additionally, drones might assist in growing the home inspection industry by giving inspectors full access to homes with previously inaccessible roofs.
For example, at Cornerstone we had recently encountered an inaccessible roof while inspecting a church that had been converted into a condominium. We resorted to using a drone, as we had no way to view the roof from the ground. Without this kind of technology, inspecting the rooftop of this building could have been very difficult and possibly dangerous to our inspectors.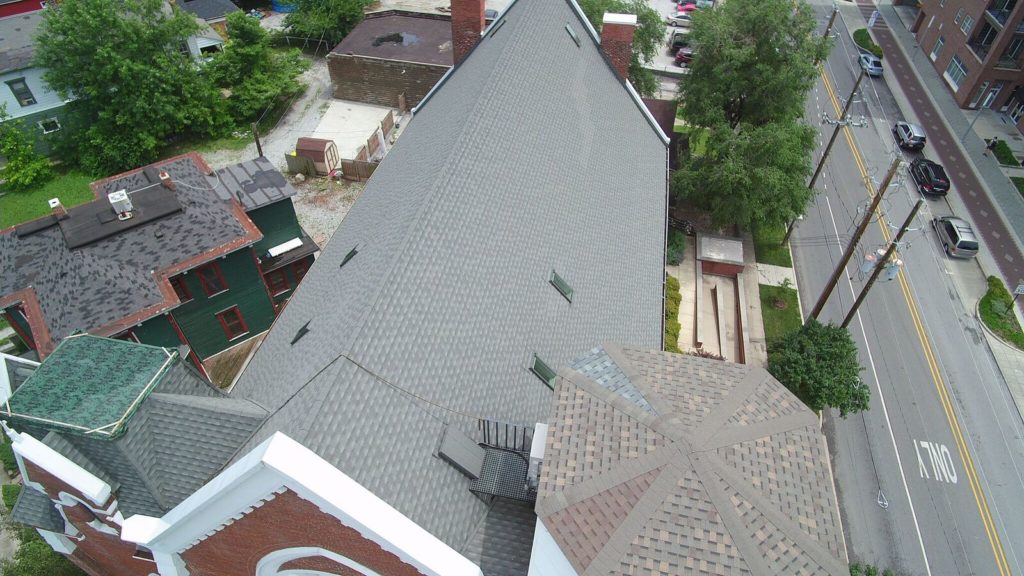 Drone technology can greatly improve the way businesses like Cornerstone do business, making it easier for inspectors to tend to customer needs and supply our services in a quicker fashion. With the footage captured by drones, inspectors can easily show customers what is wrong with their roofs as well, allowing for more clear communication between our business and our customers.
While drone usage may be a little way off in the future, Cornerstone is looking into the feasibility of using them on tall and steep pitched roofs as well as surfaces which cannot be walked on like tile or metal. The FAA has issued a final draft of the certification for small UAV's (Unmanned Aerial Vehicle) which should go into effect in late August or September. With our owner already holding a pilot's license, we are one step ahead in obtaining that certification when it hits the streets.
Sources:
http://icaschool.com/2015/11/13/could-drone-technology-revolutionize-home-inspections/
http://www.telegraph.co.uk/technology/2016/05/23/how-drone-technology-is-changing-our-lives-the-good-the-bad-and