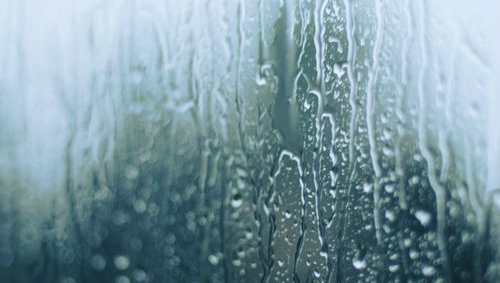 Rainy days are a great excuse to stay home, curl up on the couch, and dive into a good book or your new favorite Netflix series. However, if you're restless with nothing to do, there are many home maintenance tasks that can be performed during inclement weather. Investing time and care into your home is investing in yourself, and not every maintenance task takes all day! Get ahead of repairs by doing some of these 10 home maintenance tasks, all of which take less than an hour.
Check for leaks around the interior of the home. Rainy days are the best time to look out for cracks and any signs of moisture inside the house. Pay close attention to where the ceiling meets the walls, and also where the gutter is located, as these are some of the first places moisture damage will appear. Make sure to seal any cracks or problem areas to prevent further damage.
Inspect your gutters and clean them if necessary. If gutters are clogged with leaves and other debris, they can cause moisture to build up and possibly damage the home. If water damage is visible, use a mix of bleach and water to remove the stain. You can find out more about how to do that here.
Clean your trash can – trash cans are dirty by nature, but the longer you leave it, the more bacteria will grow. Don't let trash cans get too gross. Make sure to wash trash bins with hot water and antibacterial soap about once a month, or more if it smells particularly unpleasant. Here's an article that explains how to clean your kitchen trash can.  Also, don't forget about the larger, city owned trash bin you keep in your garage! Bacteria and strange odors can attract pests into your garage or home, so if you find yourself cringing every time you open the lid, you might want to consider There are commercial trash can cleaners that can efficiently clean bins with a power washing truck, and they take around 2 minutes to completely clean the bin. This service is definitely worth your time and money if you've been dealing for some time with a smelly garbage bin or garage.
Clean pet food and water bowls – same principle as cleaning your trash can regularly. Bacteria and grime can build up and be consumed directly by your pets. Food and water bowls should be scrubbed with antibacterial soap using hot water for the best results.
Clean and unclog your garbage diposal. Your garbage disposal is another area of the home that can harbor bad bacteria and grime, and clogs can easily form from any build up. You can read here about an easy way to clean your garbage disposal without any additional tools.
Purge your fridge of expired and rotten food. People tend to keep food that they know they won't eat, just to not waste food. If your leftovers haven't been eaten within a week of when they were made, it's probably time to let them go.
Flip your mattress either vertically or horizontally. This can extend the life of your mattress and prevent it from sagging where you usually sleep. It's a small step that many people neglect to do, but could make you feel like you're sleeping on a brand-new bed again and extend the mattress' life by years.
Test your GFCI outlets by plugging in a small appliance and pressing the test button. If the ground fault circuit interrupter is working properly, all power will be cut off to the small appliance and it should stop working. When you press the reset button, power should return and the appliance should resume functioning as normal.
Un-clog sink and shower drains where you notice water draining more slowly than normal, or if there are any unwanted odors present. Click here for a list of ten simple ways to unclog drains.
Moisture damage is a very common find in our home inspection reports. What better way to combat the rainy day blues (and moisture damage) than by investing time into the health of your home and appliances? Comment below if you did any of these tasks recently, and let us know how it went!